Culture and heritage at war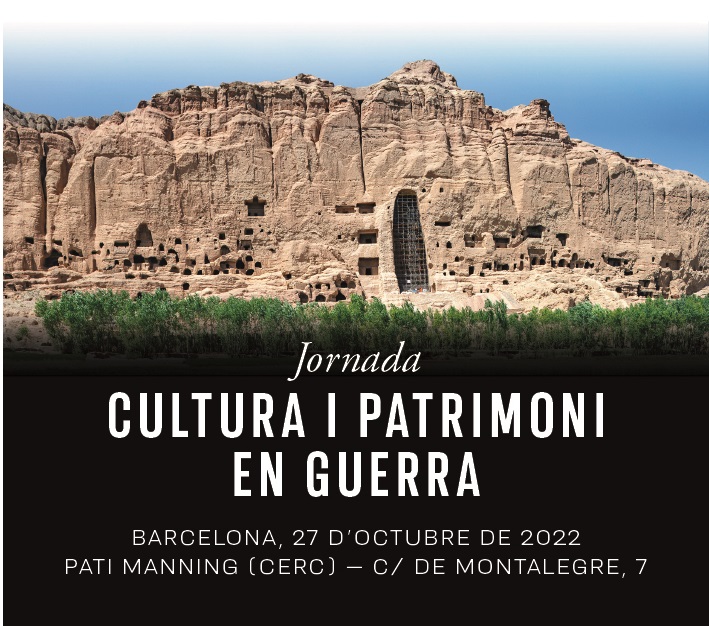 Consult here the conclusions, presentation documents and videos of the conference held on October 27, 2022
Summary of the conclusions
The conference held on October 27, 2022, sought to highlight the importance of the defence of human and cultural rights in current armed conflicts and to bring to light the conventions, declarations and international law related to the deliberate destruction of culture as a weapon of war. Throughout the presentations and discussions, various contributions to be considered were expressed.
The need to relate the intentional destruction of heritage to cultural rights was raised, in accordance with the report of the United Nations expert. We must bear in mind that war also destroys the cultural life of the population who cannot exercise their right to participate freely. In some cases, conflict can descend into a kind of cultural cleansing, attempting to deny the values of the other with little respect for diversity.
The defence of cultural rights and the cultural dimension of human rights as a whole, in these war contexts, is considered a necessary approach, as well as the relationship with the 2030 Agenda, which in its SDG 16 proposes to promote peaceful and inclusive societies, and access to justice for all.
The different interventions proposed a vision of integral cultural heritage, understood as the conjunction of immovable, intangible and natural heritage, according to the latest definitions, and respect for cultural diversity. This perspective recognizes that the cultural destruction of war goes beyond historic buildings and affects the proper functioning of facilities, events, festivals and cultural traditions and the organization of collective cultural life.
In view of the situation we are living, in Ukraine, but also in other places, it is considered essential to give visibility to the destruction of cultural heritage by trying to get the media to echo these aspects that are often hidden.
We propose that the different cultural agents and actors mobilize for the dissemination and commitment to this cause and respect for other cultures. And that the different cultural spheres and expressive languages contribute with their visions and representations of this global conflict.
Encourage international solidarity for the cultural reconstruction of countries that have suffered war or conflict through international development cooperation agencies. Study the possibility of creating specific aid funds (such as humanitarian aid) for emergency and prevention purposes and for the protection of personnel defending the heritage.
Maintain constant observation of the realities in which these rights are violated in order to communicate them in general and to complement media reports with data on the impact of wars on culture. In the same way, we should encourage the collection of information and documentation on the effects of the war on cultural heritage as an exercise of memory and for future processes.
Videos of the Conference "Culture and Heritage at War"
1.- Inauguration

2.- Speech Jesús Prieto de Pedro

3.- Speech Jan Hladík

4.- Round table "Destruction of heritage in war"

5.- Speech by Josep A. Planell, rector of the UOC

6.- Round table

7.- Closing